Croeso i Plasnewydd Primary School
After every storm... comes a rainbow
Calling Year 6 - Dosbarth Arian and Aur
Maesteg School are relaunching the transition page of the school website, which will go live Tuesday 2nd June 2020. Please find the link here:
https://www.maestegcs.bridgend.sch.uk/transition-starting-at-ysgol-maesteg/
On this page you will find lots of information including:
- A welcome presentation, which contains information on uniform, equipment and transport.
- A virtual tour of the school
- Faculty Challenges
- Links to resources to help prepare for the transition to secondary school
- A dedicated email service to answer any questions and queries that you may have.
Take a look !!
WE ARE FAMILY ! Investors in Families we are launching the first round of the All Wales "We are Family" Talent Competition, with its own dedicated website (www.we-are-family.wales). We would love for you to get creative during your lockdown! Send us a photograph or video of your creativity by email and fill in the form on our Contact page to tell us more about you. We will then pick the best ones to upload to our YouTube channel. You may also be able to see some of your creations on our Facebook and Twitter accounts. There are lots of family prizes to be won! This exciting competition is open under the following 5 groups: Foundation Phase (7 & Under) Key Stage 2 (8 – 11 Years Old) Key Stage 3 (12 – 14 Years Old) Key Stage 4 & 5 (15 – 18 Years Old) Family (led by any enthusiastic parents) Closing date is the 12th June 2020 or the first 100 entries received per category
Congratulations ALL artists !!
@PlasnewyddPS well done for participating in @artworldrecords world's largest ever online art lesson! World Book Day author and celebrated illustrator, @RobBiddulph on Thursday 21st May at 4pm
GREAT WORK EVERYONE ! RECORD BREAKERS !
We have such fantastic families at Plasnewydd Primary School. We are overwhelmed at the work you have been sharing with us. Such talented families too ! We have artists, musicians, designers, athletes, readers, scientists, explorers, historians, mathematicians, bakers, gardeners, chefs, authors,poets and engineers. Thank you to all of you for supporting and caring for each other and our school and Maesteg community.
A message to all parents/guardians:-
FOOD BANK INFORMATION
Please find details of food bank collection points and opening hours below.
If you need to use your local food bank please contact BAVO on 01656 810400.
DAY
TOWN
ADDRESS
P/CODE
OPEN
MONDAY
Pencoed
St Davids Church Hall, Wimborne Rd
CF35 6SG
1:00 pm 3:00 pm
TUESDAY
Bridgend
79A Nolton Street
CF31 3AA
11:00 am 1:00 pm
Caerau
Noddfa Community Centre
CF34 0PB
11:00 am 1:00 pm
Maesteg
Peniel Evangelical Church
CF34 9AL
11:00 am 1:00 pm
Porthcawl
Y Centre, John Street
CF36 3AP
10:00 am 12:00 pm
WEDNESDAY
Pontycymmer
His Place, 107 Oxford Street
CF32 8DE
1:30 pm 3:30 pm
THURSDAY
Aberkenfig
Community Church, Pandy Road
CF32 9PP
10:00 am 12:00 pm
Cornelly
Community Church, Greenfield Terrace
CF33 4LW
1:00 pm 3:00 pm
Cymmer
Cymmer Afan Comm Centre Station Rd
SA13 3HR
1:00 pm 3:00 pm
Porthcawl
Y Centre, John Street
CF36 3AP
10:00 am 12:00 pm
FRIDAY
Bridgend
79A Nolton Street
CF31 3AA
11:00 am 1:00 pm
Maesteg
Peniel Evangelical Church
CF34 9AL
11:00 am 1:00 pm
Pontycymmer
His Place, 107 Oxford Street
CF32 8DE
12:00 pm 2:00 pm
Get Caught Reading at Home!!
Hi all, hope you are all safe and well. Don't forget to keep reading in amongst all your other activities!
Here's a selection of 'Get Caught Reading' photos of some familiar faces you may know!!
Please take your own photos of you 'Getting Caught Reading' in areas around your own home and upload them to your Teams class. Remember to share the name and author of your book.
Don't forget Friday is Pyjamarama Day 2020 so perhaps you could mix the two.
Reading in you PJs!!
Follow the link below to see further activities and resources from the Book Trust:
Home Workout Cards
Stay Active whilst staying at home and have fun with these home workout cards from AYPD.
The workouts can be done by all the family and are suitable for all ages and abilities.
FSM Update - 24.4.2020
From Tuesday 28 April 2020, the local authority will change its support for pupils eligible for free school meals from a packed lunch, to a fully delivered five day food parcel. The parcel will either be delivered on Tuesday 28, Wednesday 29 or Thursday 30 April.
If you are not currently taking advantage of the packed lunch provision, as a guide, deliveries are planned as follows (but may be subject to some change):
Tuesday 28 April 2020 - North
Cwmfelin, Garth, Llangynwyd, Maesteg, Nantyffyllon & Caerau
Nantymoel, Ogmore Vale, Pantyrawel, Lewistown, Blackmill, Evanstown & Gilfach Goch
Blaengarw, Pontycymer, Llangeinor, Braich-Y-Cymer, Price Town, Pantygog, Pontyrhyl & Evanstown
Wednessday 29 April 2020 – Centre/West
Pyle, Kenfig Hill, Cefn Cribwr, North Cornelly, South Cornelly, Nottage, Newton & Porthcawl
Aberkenfig, Bettws, Coytrahen, Brynmenyn, Tondu, Sarn, Bryncethin, Bryncoch & Ynysawdre
Thursday 30 April 2020 – Town/East
Coity, Litchard, Wildmill, Penyfai, Cefn Glas, Broadlands, Bryntirion, Brackla & Trelales
Penprysg, Pencoed, Coychurch, Heol Y Cyw & Rhiwceiliog
Please note that all deliveries are scheduled to be complete by Thursday 30 April 2020.
Please only contact the local authority if you have not received your delivery by 3.30pm on Thursday 30 April 2020 and only via the following email address: fsmcovid19@bridgend.gov.uk
Statement from Education Minister – Kirsty Williams
Over the last few weeks, our education system has faced significant disruption but, as always, it remains of central importance. In these circumstances our task is to find ways to help our children keep learning - this means enabling remote learning and planning for how we can best help children through this time.
This provision will not mirror what schools would offer during normal times, but I'm confident schools working in partnership with parents and the wider education system will rise to the challenge of engaging our learners, as many are already doing".
I believe the most important thing in this time of unprecedented change and disruption is the safety and well-being of our children and our workforce and doing all we can to support the physical and mental well-being of our children and young people throughout this period.
We will also support parents and carers to support their children's learning, recognising that, while they are a child's primary educator, they are not teachers and being clear that we do not expect them to recreate school at home.
Welcome Back
Summer Term 2020
At some time during each week please check in with your teacher on MS Teams.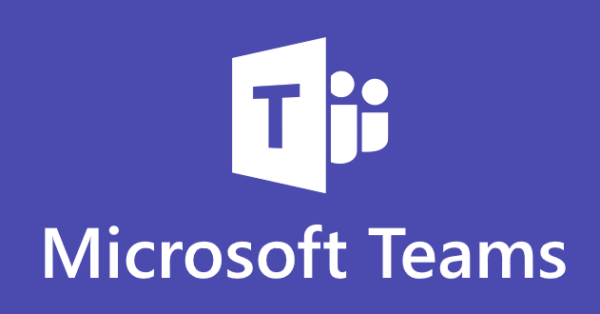 Message from Headteacher and Staff 3.4.2020
We may not have our Easter parade altogether today but this doesn't mean it can't go ahead ! We want to say a BIG thank you to all of our families for your support, patience, creativity and understanding during recent times. It has been a learning curve for all of us and we are overwhelmed at how well everyone has been working together. We have seen you cooking, painting, building, singing, castle building, writing prayers, reading, piano playing as well as learning French and Hawaiian!! Well done to everyone ! Easter wishes to everyone from Plasnewydd Primary. #staysafeathome
URDD ACTIVITY PACKS
Try out these fun Netball and rugby activity packs from The Urdd.
They're in both Welsh and English, suitable for 3-5yrs and 6-8yrs.
KEEP IN TOUCH
We would love to hear from you!
Follow us on Twitter @PlasnewyddPS and share stories and videos with us of your activities.
Post pictures of you painting, cooking or being creative. Learning isn't only in a book or online there are so many new skills you can be learning.
#sharemylearning #keepintouch
Don't forget to take 5 minutes everyday to check in with your teacher on HWB eith by email or as part of your
Microsoft Team.
Let them know what you've been doing.
PARENT INFORMATION
26.3.2020
Dear Parents,
Thank you for all the positive feedback regarding the work and activities staff are supplying and uploading to Hwb.
As a school, we will continue to provide work and fun activities during these difficult times. We appreciate trying to navigate Hwb and accessing the activities can be daunting. Staff will continue to make this as structured and accessible as possible.
If you have not yet accessed Hwb and would like some assistance let us know. We will continue to offer and provide support through this difficult time.
We also understand the pressure of trying to educate your children at home, especially when you have more than one child, you are working from home yourself or you are a key worker. Therefore we would like to emphasise that the work provided is for you to access at your own pace as a family.
This has to be a positive experience for your children so find a routine that suits you. Children completing tasks little and often is the best way to keep them engaged.
Reading books, doing PE with Joe Wicks, playing in the garden and keeping in touch with friends through Facetime or Skype are also important.
It is important that we keep in touch through our class Hwb communities. We enjoy seeing the work and photo's of the children completing them. We will provide recognition and feedback for the work submitted. Please appreciate this won't be as detailed as the marking they would have in school.
Stay safe
***********************************************************************************
Spot The Rainbow
You may have noticed in the media that children across the country are displaying rainbows in their windows in response to the coronavirus outbreak. Why not make your very own rainbow to display in your window and help spread some joy!!
#brightenupyourday
USEFUL LINKS
Maths Chase is a completely free home online learning tool where children can play times tables games, along with many other mathematics skill-based games! The site features many simple learning games which children can play at home. Please follow link below to access: -
Join Joe Wicks from Monday as he holds online PE lessons for children.....
Many thanks for your on-going support and patience during this challenging time.
Home Learning
Work has been uploaded to Hwb in Classes and/or Microsoft Teams. This will be continue to uploaded by class teachers. Please take care when logging in as you can lock your account on HWB by entering an incorrect password too many times.
Also, please be patient as there are thousands of students trying to access the same learning platforms e.g HWB, ActiveLearn and Sumdog and there have been some technical issues today. These issues cannot be sorted by school staff so please can we ask you to be patient. A lot of work has been going on today by many of these sites to improve their online access and services.
Class pages on the school website provide children with a range of activities.
We aim to keep our school community together as much as we can during this time so please follow our Plasnewydd Primary Twitter updates too @Plasnewyddps
* * * * * * * *
Take care of each other, be kind to each other and stay safe.
Great indoor activities for the family.................. Make a button bracelet, do a word search, do some junk modelling, make a bunch of homemade paper flowers, do some art recycling, read a book, tell jokes to each other, create a scrapbook as a family, play board games, have a family colouring in night, tell nursery rhymes to each other, retell traditional stories, make a paper plate clock, make a bird feeder, make your own comic, sing your favourite songs, create your own lyrics for songs, have a family disco, make sock puppets, read to each other , sing along to disney songs, but most of all be kind to each other and stay safe x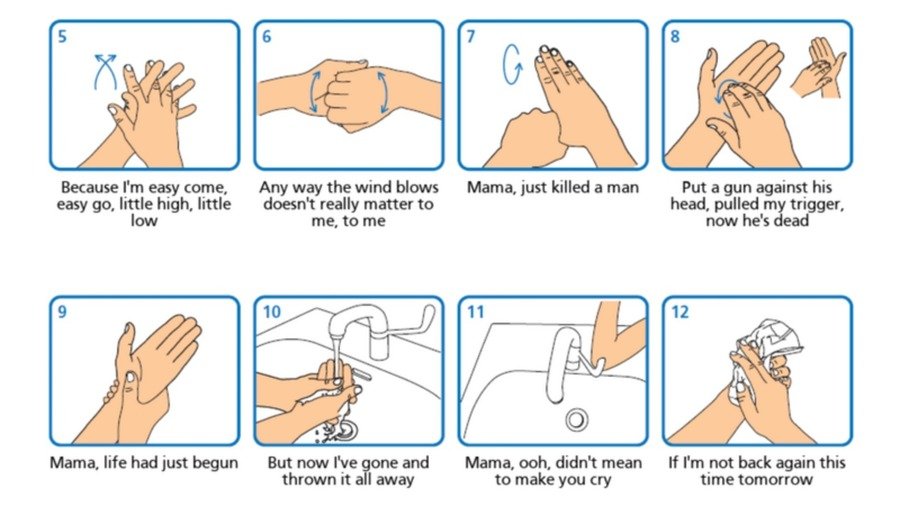 WORLD BOOK DAY 2020 A great day sharing stories across the school. Remember to let your teacher know about the Share a Million stories challenge. How many can you share by 29.3.20 ?
School News and Awards
All Singing and All Dancing today!
A huge thank you to Huw who came to visit us today and share his traditional Welsh instruments and to teach us some clog dancing in preparation for St. David's Day.
As you can see from the pictures all the children really enjoyed themselves.
Another Community Message from PCSO Banks
Thank you very much to PCSO Banks for visiting us and delivering such an important message as this Hallowe'en and Bonfire Night approaches. Yes it is a time of fun but remember to behave responsibly in the community to keep yourselves and others safe and secure.
Special Congratulations to our Top Holiday Readers
Well done to all these children who took part in and completed this year's Summer Reading challenge entitled
Space Chase!! We hope you all enjoyed your 'Out of this World' experience!!
Another Important Message form the Fire Brigade!
Thanks again to Maesteg Fire department for their visit to remind us of the dangers of house fires and what to do if you unfortunately experience one.
Remember the main messages:
GET OUT! STAY OUT!
STOP! DROP and ROLL!
And the all important number to call - 999
ADA Recycling and Environmental Training!
How can YOU make a difference?
A big thank you to the gentlemen from ADA recycling for delivering such a fantastic and thought provoking message!
Global Citizens! What does being a global citizen mean to you? How does our behaviour impact upon our environment?
We discussed continents and populations, how lifestyle affects conditions, energy sources and renewable energy sources and what can we do to help? We also investigated some recycled materials and how we can become less wasteful

. An action packed session!!
A big thank you to Mr Norbury for joining us for a Harvest assembly. A lovely message of thanks!!
Year 5 take part in Cefn Cribwr Football Tournament
Well done to our Year 5 football team who took part in the Cwfn Cribwr Football tournament. You represented the school admirably and the weather was amazing again as you can see.
A big thank you to Jenny and Jennie for visiting us and delivering such an important and interactive message on how to make the right decisions in the online world.
You are all officially Internet Legends!!
Many thanks to Marilyn for visiting us and sharing her family's experiences during the journey of the Windrush to our country and life beyond. It was very much appreciated by us all.
Our School Choir Entertain!
Well done to our school choir who provided part of the entertainment for the OAP Afternoon Tea at Maesteg Town Hall. You were a credit to yourselves and to the school and we are all very proud of you!
Thank you to Mr Tony Mullins for compering this year's event.
Our Easter Bonnet parade 2019
It always amazes us every year how much time and effort goes into making your Easter bonnets and this year is again no exception. Well done to you all for making such a fantastic effort and congratulations to the winners from each class.
An Easter service from Reverend Askew
Thanks again to Rev. Askew for another visit to deliver the Easter message to us all.
A Visit from the Song Doctor
Well done to all the children who took part in the song writing sessions with the Song Doctor this week. I hope you really enjoyed it and I can't wait to hear the songs you have composed and look forward to learning them as a school.
Thank you all again to everyone for your kind donations for Comic Relief this year. All your money will go to many, many good causes all around the world. We managed to raise a fantastic £199.65!! Well done!
Remember it's all about thinking about people who are less fortunate than us and of course for being grateful for all the things we do have!
Thank you to everyone for making such a fantastic effort for this year's World Book Day, you all looked amazing!
Special thanks also to Rev. Askew who came and shared some stories from one of the most famous books of all.
Happy World Book Day to you all!!
Proud to be Welsh! - St David's Day Celebrations
Well done to all the children who entered into this year's Eisteddfod competitions earning house points for your house. Congratulations to all the winners of the various competitions! Your efforts made choosing the winners a very difficult one!!
Llongyfarchiadau ! Cwmdu who won the overall competition this year!!
An Important Safety Message!
A big thank you Network Rail and to the British Transport Police for coming in and delivering such an important safety message.
REMEMBER: Stop, Look, Listen , LIVE!
Our Choir entertain at this year's Christmas Tree festival!
Well done to all the children who took part in this year's Christmas tree festival at St. David's Church, you were a credit to yourselves and to the school! Special thanks to our soloists, Kayla and Megan, to Mrs Sue Thomas for organising the event and to Mr Tony Mullins for compering this year's event.
A big thank you also to the parents who were able to support us again this year.
Well done and a big thank you to Lilly Gripton who agreed to cut off over 18 inches of her lovely locks to raise money for The Little Princess Trust and donate her hair to be made into wigs for children who have unfortunately lost their hair due to illness. She's managed to raise over £600 currently and any more donations would be gratefully received.
Maesteg Fire Department visit to warn of the dangers at this time of year.
They seem to have taken on a new member or three!
Visitors join us for spiritual celebrations
A special thank you to Mr Norbery and Reverend Askew who joined us to celebrate our Harvest services this year. Thanks also to all the children that took part.
Congratulations to this Year's Plasnewydd Prefects
Well done to all the children who applied to be Prefects this year and congratulations to all these children who have succeeded. We are sure you will all do a fantastic job and GOOD LUCK!
_______________________________________________________________________________________________________
Dosbarth Coch - Kian Lewis, Oren - Riley Williams, Melyn - Beau Williams, Gwyrdd - Bella Gold, Glas - Macey Smith,
Porffor - Leoni Price, Efydd - Kaiden Davies, Arian - Emmi Thomas and Erin Cogbill, Aur - Maddie Evans.
Taia Baker (Gymnastics), Niall James and Aria Beecham (Gymnastics)
Congratulations to these children who have achieved their Bronze award (that's 100 House Points) and Silver award (that's 250 House Points) for their houses!!!
Class and House Point Awards
Well done to Cadrawd and Cynwyd this week for getting the most House points (160) and also congratulations to Dosbarth Glas for an excellent 95.9% attendance, congratulations also to Dosbarth Oren in the Foundation Phase with 95.2%! An extra five minutes play time to you all!!